We offer two public certification workshops and an e-certification option for those who cannot attend or who wish to access immediate training. We also offer customized versions of the workshops for client organisations.
Advanced Practitioner Certification (AI & GLP)
A two-day workshop followed by peer learning sets (4 sessions over 6 months) offering certified users opportunities to expand their knowledge and deepen their practice.
Upcoming 2018
Boston – dates coming soon
Alicante, Spain – 8th & 9th November
At our workshops you will never be passively hearing somebody telling you how to do it right. Rather, you will be exercising active leadership moving among peers in a community of inquiry, receiving direct feedback about your leadership impact, and collaboratively learning practical ways to:
*Click each toggle below to read more…
▪ assess your current leadership
assess your current leadership action-logic: your center-of-gravity, emergent, and fallback perspectives that guide your actions
▪ become conscious of some limitations
become conscious of and shift some of your behavioural, mental, and emotional habits that are currently limiting your effectiveness
▪ exercise your power
exercise your power with greater flexibility in order to generate personal and organizational transformation
▪ develop collaborative practices
develop collaborative practices that increase mindful, relational, and cultural intelligence in the wider organization
▪ build your capacity
build your capacity to lead from the inside out
▪ use action-logics in organizations
Use action-logics in organizations effectively; using language and methods that support development in teams and across the system
Participants on these programmes are international and come from all walks of life: commerce, manufacturing, financial services, information services, IT, consulting, academia and general education, and public services. This is what some of them have said …
I attended an AIA Action Logics seminar in March 2016. I can't speak highly enough of the profes-sionalism of Bill, Nancy, and Elaine. Through their nuanced seminar, I was able to confirm my own action logic center of gravity and gain a sound understanding of how to evaluate others.
Joe D.
It was an outstanding program, it really stretched my thinking which was exactly what I wanted. I left with both a sore head and what feels like a much bigger perspective. Thanks!
Nick Petrie
Train with leading industry scholars and facilitators, and receive personal and organizational-specific feedback. To date, I have not experienced such detailed and tailored attention on my own personal leadership style from a workshop. You'll walk away with deep learning that will transform how you teach, guide, and work with others.
Crystal L. Dujowich, Ph.D
Certification Programme Lead Faculty
Bill Torbert
Yale/Harvard/Boston College Leadership Professor Emeritus, GLA Founding Director Emeritus, award-winning teacher
Internationally renowned consultant, and author of many books including Action Inquiry: The Secret of Timely and Transforming Leadership. Also co-author of "Seven Transformations of Leadership," selected as one of the top ten Harvard Business Review leadership articles of all time.
Nancy C. Wallis
PhD, Faculty at Pitzer College and Danube University, leadership scholar, organizational leadership and culture consultant
Group process leader and executive coach in North America and Europe. Nancy specialises in working with leadership teams committed to developing individual effectiveness in concert with the overall team impact. Board member of the Management Consulting Division of the Academy of Management where she chairs its Doctoral Consortium.
Elaine Herdman-Barker
GLA Founding Director & President, co-creator of the Global Leadership Profile
Leading authority on assessing and supporting change in leadership action-logics. Elaine is a Lecturer at DeBaak Management Centrum in the Netherlands and consults extensively to organisations across multiple sectors, with a worldwide coaching practice, specializing in the development of high potential leaders and senior executives.
Jane Allen
Associate of GLA, co-founder and Chair of the Amara Collaboration
Experienced international consultant and leadership coach working in public and private sectors. She provides advice and support for consultants working in the field of transformational organizational and leadership development with particular expertise and enthusiasm for the Global Leadership Profile, the practices of action inquiry and authentic leadership.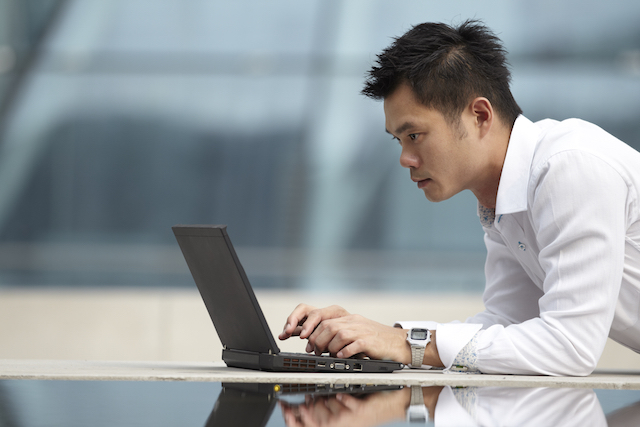 E-Certification
For those unable to attend a public certification workshop we offer e-certification. This comprises 14 hours of face to face time with a senior GLA faculty member geared to suit your learning needs and adapted to support your client timetable.
The e-certification GLP accreditation training was a very worthwhile investment. I completed it seamlessly via SKYPE between myself in Perth, Australia and Elaine in the UK. Elaine is knowledgeable, articulate, intuitive and insightful. She balanced challenge and support in empowering me to 'own' the metric while at the same time stretching me to reflect deeply on my own developmental strengths and opportunities.
Robert Gordon
To book your place or to inquire about our certification programmes or forums: